G. Willow Wilson - A Superhero for Generation Why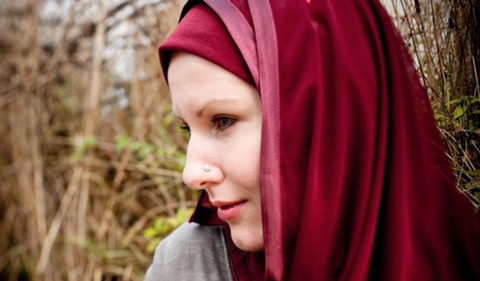 Date: October 8, 2017, 2 pm
Location: Hancher Auditorium
G. Willow Wilson is a superhero who employs her literary powers to address pressing issues including religious intolerance and gender politics. In fiction, nonfiction, and comics, the American convert to Islam has distinguished herself as a writer of remarkable originality and insight. In her lecture, Wilson uses the challenges Ms. Marvel—a Pakistani-American Muslim teenager—faces as a parallel for the challenges of a misunderstood generation: the millennials. She'll discuss the genesis of Ms. Marvel, her roots in the historical science fiction/fantasy tradition, and the significance of writing a superhero for a millennial (and wider) audience.

Wilson's memoir, The Butterfly Mosque, which recounts her life in Egypt during the waning day of the Mubarak regime, is the 2017 selection for the One Community, One Book program sponsored by the University of Iowa Center for Human Rights.
This event is free and unticketed.
Additional support for Wilson's lecture and residency has been provided by the University of Iowa's Writers' Workshop, International Writing Program, and Nonfiction Writing Program and also from Daydreams Comics. The Iowa City Book Festival is a program of the Iowa City UNESCO City of Literature Organization. The UI Center for Human Rights organizes the One Community, One Book program.