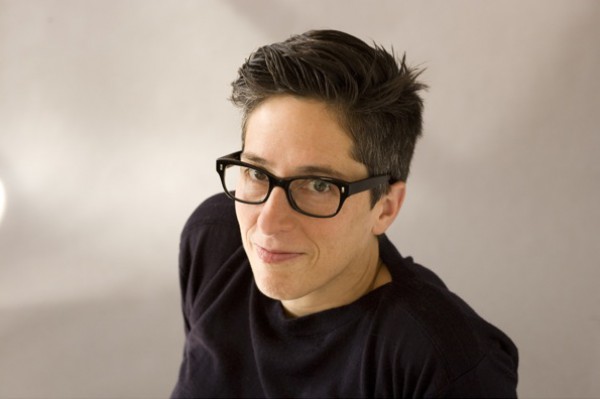 Date: April 5, 2016, 7:30 p.m.
Location: Englert Theatre
The Eighth Annual Cassandra S. Foens, M.D. Lecture
Alison Bechdel is an internationally beloved cartoonist whose darkly humorous graphic memoirs, astute writing and evocative drawing have forged an unlikely intimacy with a wide and disparate range of readers.
For twenty-five years, from 1983 to 2008 Alison self-syndicated Dykes to Watch Out For. The award-winning generational chronicle has been called "one of the pre-eminent oeuvres in the comics genre, period" by Ms. magazine.
In her work, Alison is preoccupied with the overlap of the political and the personal spheres, the relationship of the self to the world outside. Her 2012 memoir Are You My Mother? A Comic Dramadelved into not just her relationship with her own mother, but the theories of the 20th century British psychoanalyst Donald Winnicott. According to the New York Times, "there's a lucidity to Bechdel's work that in certain ways … bears more resemblance to poetry than to the dense, wordy introspection of most prose memoirs." Alison's comics have appeared in numerous publications including; The New Yorker, Slate,McSweeney's, The New York Times Book Review, and Granta. Her work is widely translated and she was the recipient of a 2012 Guggenheim Fellowship. In 2014 she received a MacArthur "Genius" Grant. In their citation the MacArthur Foundation noted that Alison "is changing our notions of the contemporary memoir and expanding the expressive potential of the graphic form."
Alison lives in Vermont, where she is a Marsh Professor at Large at the University of Vermont.
 In partnership with Mission Creek Festival.