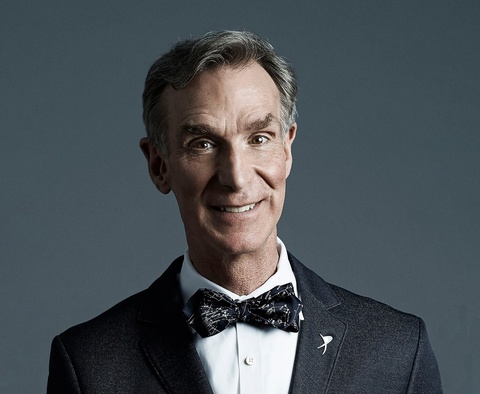 2021-2022 Distinguished Lecturer
Date: April 26, 2022, 7:30 p.m.
Location: Hancher Auditorium, Hadley Stage
In partnership with: Hancher
Support provided by:
Cassandra S. Foens M.D., F.A.C.R., F. Wendell Miller Funds, and the University of Iowa Senior College
Engineer, comedian, author, inventor—and best known for his Emmy-winning run as Bill Nye the Science Guy—Bill Nye blends humor, intellectual curiosity, and devotion to solving some of the world's most complex challenges through science. Nye inspires audiences of all ages to engage with and improve our world.

This lecture will feature an American Sign Language interpreter.
This lecture made possible by Cassandra S. Foens, M.D., F.A.C.R..