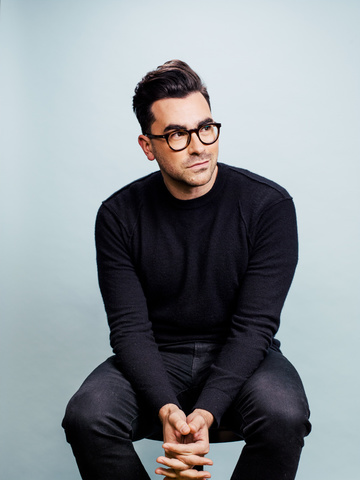 Date: April 9, 2021, 9 p.m.
Location: Online
In partnership with: Iowa State University and the University of Northern Iowa
Sponsored by:
University of Iowa Late Night, Iowa Alumni & Friends, University of Iowa Center for Advancement with additional support provided by UI Department of English, Campus Activities Board, and UI Department of Cinematic Arts
Daniel Levy is an Emmy® and Golden Globe winning writer, actor, director, and producer, best known for his work on one of the most beloved shows on television, Schitt's Creek, which he co-created with his father Eugene Levy. For its sixth and final season, the series received nine Emmy® wins, becoming the most awarded comedy series in a single year. The show also broke major records for being the first comedy or drama series to sweep all four acting categories and received the most wins for a comedy series in its final season. Levy and his father were also the first father-son pair to win Emmys in the same year and Levy tied the record for most wins by an individual in a single season with four total wins.