Daymond John - Five S.H.A.R.K. Points: The Fundamental Keys to Business & Personal Success (Followed by "Hawk Pitch")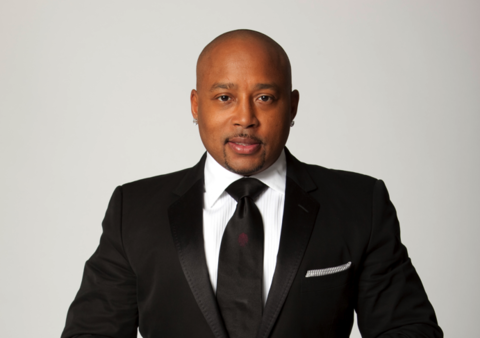 Date: April 23, 2015, 7pm
Location: IMU Main Lounge
This Lecture is in partnership with the Tippie College of Business, the John Pappajohn Entrepreneurial Center, and the Vice President for Research and Economic Development.
An entrepreneur in every sense of the word, Daymond John has come a long way from taking out a $100,000 mortgage on his mother's house and moving his operation into the basement. John is CEO and Founder of FUBU, a much-celebrated global lifestyle brand, and a pioneer in the fashion industry with over $6 billion in product sales. He is an award-winning entrepreneur, and he has received over 35 awards including the Brandweek Marketer of the Year, Advertising Age Marketing 1000 Award for Outstanding Ad Campaign, and Ernst & Young's New York Entrepreneur of the Year Award.
His marketing strategies and ability to build successful brands has made him a highly influential consultant and motivational speaker today. His marketing firm Shark Branding offers advice on how to effectively communicate to consumers through innovative means and connects brands with the world's top celebrities for everything from endorsements to product extensions. John is also an author of two best-selling books Display of Power and The Brand Within. In 2009, he joined the cast of ABC entrepreneurial business show the Shark Tank by acclaimed producer Mark Burnett. Millions of weekly viewers tune into the show as John demonstrates his marketing prowess and entrepreneurial insights.  
"Hawk Pitch" will feature three University of Iowa student entrepreneurs pitching their business ventures to Daymond John, John Pappajohn and other lowa business leaders in the spirit of ABC's hit television series Shark Tank.
*Tickets Required: Tickets available starting Thursday, April 16, 2015, at 5:00pm. Tickets can be picked up at the Iowa Memorial Union HUB. Tickets can only be picked up in person. Two ticket limit per person.