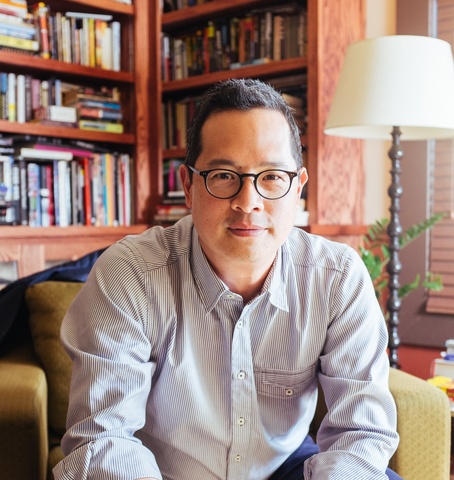 Date: April 2, 2015, 7pm
Location: The Mill
This lecture is presented in conjunction with Mission Creek Festival.
"Culture moves before politics," says Jeff Chang. In the seminal Can't Stop Won't Stop, Chang used hip-hop culture to radically remix the last 25 years of America's political and social history. In his pulsating follow-up, Who We Be, he explores race and culture, and traces the rise of multiculturalism—its roots, its triumphs, its commercialization—to tell a new, vibrant, and utterly necessary people's history.
Jeff Chang is the Executive Director of the Institute for Diversity in the Arts at Stanford University. A radical historian with both street cred and academic chops, Chang talks about multiculturalism, race relations, student activism, political engagement, the state of the arts, and the politics of abandonment. His first book, Can't Stop Won't Stop: A History of the Hip-Hop Generation, won the American Book Award, and is only ostensibly about hip-hop; it's really a cultural history. His next book, Who We Be: The Colorization of America, examines the cultural transformation of the U.S. over the last three decades.
Jeff Chang was named by The Utne Reader as one of "50 Visionaries Who Are Changing Your World," and has been a USA Ford Fellow in Literature. He was a founding editor of ColorLines magazine, and a Senior Editor/Director at Russell Simmons' 360hiphop.com. Chang also co-founded and ran the influential hip-hop indie label SoleSides, now Quannum Projects, helping launch the career of DJ Shadow, among others. 
Chang grew up in Honolulu, received a Master's in Asian American Studies from UCLA, and was an organizer for the National Hip-Hop Political Convention.  Chang was editor of Total Chaos, an anthology examining the influence of hip-hop culture into other art forms. He is currently working on three book projects: Who We Be, Youth, and a biography of Bruce Lee. He has written for The Nation, The New York Times, Foreign Policy, VIBE and The L.A. Review of Books.