Performing Your Life - Jeffrey Tambor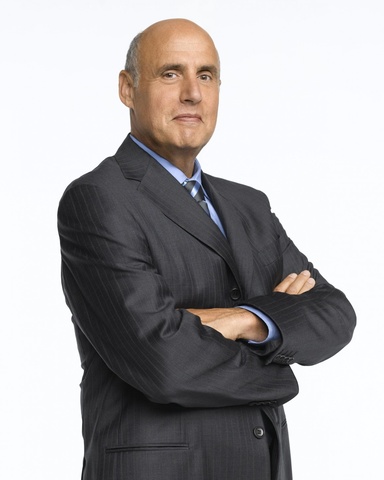 Date: August 28, 2014, 8:00 PM
Location: IMU Main Lounge
A veteran of film, television, and the Broadway stage, Jeffrey Tambor is one of the most iconic and respected character actors of his generation. As a man of many talents, Tambor is highly creative, using his overwhelming love for life and the lessons learned along the way as sparks of inspiration for his keynotes. He speaks from the heart, sharing his personal truths as a way to inspire audiences young and old to embrace human connectivity.
Most people know of Tambor's versatile and accomplished acting accolades in film and television. These include his unforgettable roles in the popular programs The Larry Sanders Show and Arrested Development, as well as in the films And Justice for All and Meet Joe Black. These roles and many others display his innate, unique acting gifts. Tambor has also received numerous honors for his professional work, including six Emmy nominations and two Screen Actors Guild
Awards, as well a Television Critics Association Award nomination for Outstanding Individual Achievement in a Comedy Series. However, his greatest honors have since come in his own personal life, which he willingly shares with his audiences.
Tambor attended San Francisco State University, where he received a BA degree in drama in 1965. He then went to Wayne State University earning an MA in 1969. Although he moved on to acting before receiving his PhD, he developed a deep connection with academia and vowed to never forget his roots. What many people do not know is that in addition to co-owning Skylight Books, Tambor taught at his Alma Mater and has been a teacher for over forty years, educating all groups of people from actors to corporations to animators from Dreamworks and others. He passionately empowers his students through lessons they cannot gather from their textbooks. As a down to earth and personable educator, he uses his life experiences, both dark and entertaining, to advise others to face their fears.
Tambor's presentations are models after himself: larger than life. He brings audiences across the country a new kind of lecture, one they have never seen before. They are interactive, humorous, real, and most importantly, relatable. He has the ability unlike any other speaker to share anecdotes from his decades in front of the camera, inspire businesses to find creative solutions and strategies, delve into his family's struggle with mental health issues, reflect on his role as a father of four young children, and offer wisdom learned from his Jewish upbringing.
Incorporating themes of creativity, authenticity, and self-awareness into his speeches, Tambor boldly crafts customized and empowering messages for each audience he addresses. As a gifted storyteller, his honesty captivates the audience, giving them a sense of meaning in their own lives by reconnecting them with their hopes and dreams. Tambor's presentations will no doubt inspire and forever resonate with all who have the opportunity and honor to listen to his words, making them cry with laughter and sometimes, reflection.
This lecture made possible by Cassandra S. Foens, M.D., F.A.C.R..