Melissa Fleming - How to Help Refugees Rebuild Their World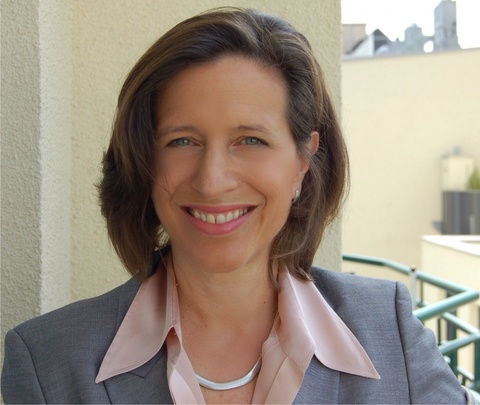 Date: September 22, 2016, 7:30pm
Location: University of Iowa Capitol, Senate Chamber
As Head of Communications and Chief Spokesperson for the United Nations High Commissioner for Refugees (UNHCR), Melissa Fleming leads communications efforts around the globe. Operating in 120 countries, UNHCR provides shelter and help for over 30 million people who have fled wars and persecution. In her role, Ms Fleming has introduced strategic communication planning designed to have more impact on the varied audiences, which include media, donors, governments and refugees themselves. She also directs global advocacy campaigns with a strong emphasis on social media. 
To garner support for a humanitarian cause, she believes communications must not only inform but generate empathy and stir action. She believes in the power of public speaking to move audiences. Her TED talk , "Let's help refugees thrive, not just survive," has been viewed over 900,000 times around the world and has been subtitled in 25 languages. Over 1.2 million people have viewed her second TED talk about an extraordinary young Syrian woman, Doaa, who was one of the only survivors of a boat wreck that killed 500 refugees, including her fiancée.  This is the subject of her forthcoming book, A Hope More Powerful than the Sea, to be published by Macmillan in January, 2017.
She joined UNHCR from the International Atomic Energy Agency (IAEA), where she served for eight years as Spokesperson and Head of Public Information during the period the organisation made headlines for its inspection work in Iraq, Iran and North Korea and won the Nobel Peace Prize in 2005. Prior to IAEA, she headed the Press and Information team at the Organisation for Security and Co-operation in Europe and as a Public Affairs Specialist at Radio Free Europe/Radio Liberty.
She started her career as a journalist. She lives with her husband and two children in Vienna, Austria and works at UNHCR Headquarters in Geneva, Switzerland. She is originally from Marblehead, Massachusetts.
She has an M.A. in journalism from Boston University and a B.A. in German Studies from Oberlin College.