From Auschwitz to Iowa City: An Evening with Michael Bornstein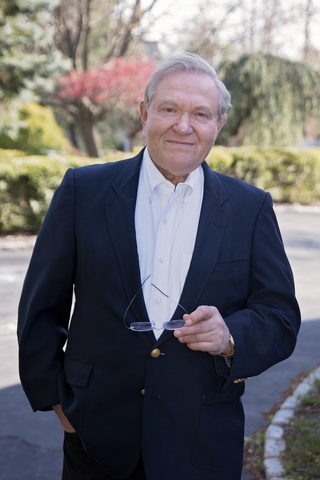 Date: March 29, 2017, 7:00pm
Location: Main Lounge, Iowa Memorial Union
Michael Bornstein survived for seven months inside Auschwitz concentration camp, where the average lifespan of a child was just two weeks. After the war, Michael reunited with his mother—who had been deported to an Austrian labor camp—and together they immigrated to New York City in 1951. After receiving a bachelor of science degree from Fordham University, Michael earned his PhD from the University of Iowa College of Pharmacy in 1966 and worked in pharmaceutical research and development for more than 40 years. Now retired, Michael lives with his wife in New York City and in New Jersey, making public appearances to share his experiences as one of the youngest survivors of the Holocaust. Michael was among the youngest children to be rescued from Auschwitz. He's finally telling his story through lectures like this and through his memoir, Survivor's Club.
Presented by the UI Alumni Association, the UI College of Pharmacy, the UI Lecture Committee, and Oaknoll Retirement Community. 
With support from UI Student Government/Graduate & Professional Student Government
After the lecture there will be a Q&A and public book signing.