#BlackLivesMatter - Patrisse Cullors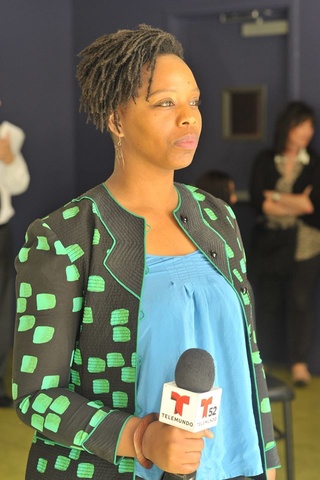 Date: February 6, 2017, 7:30pm
Location: Englert Theatre
Through a unique blend of activism and art, Patrisse Cullors rouses audiences to action with her passionate views on the racial, gender and sexual orientation discriminations that plague the nation.
Already an established community organizer, Patrisse, along with Alicia Garza and Opal Tometi, ignited a national conversation about social injustice, systemic racism and state violence when they created the Twitter hashtag #BlackLivesMatter in 2013, which quickly evolved into a powerful global movement. 
Patrisse's awareness efforts also led to the establishment of Dignity and Power Now, which fights for incarcerated people, their families and communities. As the truth and reinvestment campaign director for The Ella Baker Center for Human Rights, she works to build response capacity of communities affected by state and law enforcement violence.
Resolute in her vision of a world where the lives and contributions of all individuals are recognized equally, Patrisse adeptly communicates the adversities inflicted by social injustice as she educates and inspires others to organize and work together to promote inclusiveness and equality. As she discusses her experiences and commitment to being the voice for those who can't be heard, Patrisse delivers a potent message about the power of individuals and communities to drive change.