How Corruption Spawns International Crises, Not Least of Which Is Ukraine - Sarah Chayes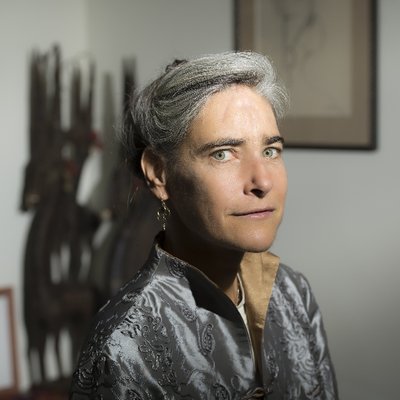 Hosted by: Public Policy Center
Date: September 28, 2022, 7:00 p.m.
Location: Old Capitol Senate Chamber
The Public Policy Center is pleased to host Sarah Chayes, internationally recognized expert on corruption and its implications. Her career has led from reporting from Paris for National Public Radio to running a soap factory in downtown Kandahar, Afghanistan during a burgeoning insurgency. She served as special assistant to the chairman of the Joint Chiefs of Staff, then examined corruption on five continents at the Carnegie Endowment for International Peace. Chayes is the author of "Thieves of State: Why Corruption Threatens Global Security" and "On Corruption in America - and What Is at Stake," among other titles.
Her talk will examine the dynamics of systemic corruption and its role fueling almost every crisis facing the world, from violent insurgency to the war in Ukraine to mass migrations and environmental destruction. She will take a candid look at the challenges of capitalizing on windows of opportunity to curb this menace Ms. Chayes' books will be available for sale and a book signing will take place at the venue following her talk, courtesy of Prairie Lights.
This event is free and open to the public and will be available via livestream.
Co-sponsored by:
College of Law
Department of Political Science
Department of Sociology and Criminology
Division of Student Life
International Programs
lowa City Foreign Relations Council
lowa Public Radio
Lecture Committee
School of Journalism and Mass Communication
School of Planning and Public Affairs