In Conversation with Terry Gilliam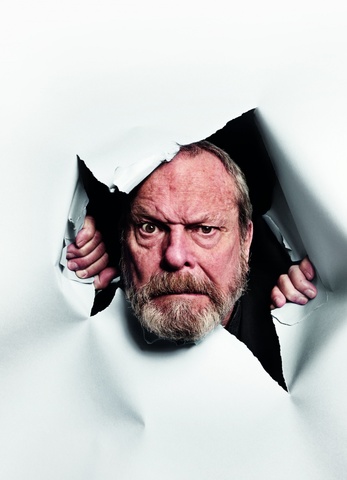 Date: October 23, 2015, 7:30 p.m.
Location: IMU Main Lounge
Terry Gilliam is a screenwriter, director, animator, actor, and member of the Monty Python comedy troupe. He is well-known for directing many film cult-classics, including Brazil (1985), The Adventures of Baron Munchausen (1988), The Fisher King (1991), 12 Monkeys (1995), and Fear and Loathing in Las Vegas (1998). Many of his films have been nominated for Academy and Golden Globe awards, and in 2009 he was given the BAFTA Academy Fellowship Award for his contribution to motion picture arts. The only "Python" not born in Britain, he took British Citizenship in 1968. His latest film The Zero Theorem was released on August 19, 2014, and stars two-time Oscar winner Christoph Waltz, David Thewlis, Matt Damon, and Tilda Swinton. He also recently wrote his first memoir- which is every bit as pungent and surprising as fans of his Monty Python animations would hope, and complemented by an extraordinary collection of never-before-seen artwork.
Gilliam will be interviewed by Charity Nebbe. Nebbe is the host of Iowa Public Radio's Talk of Iowa, heard weekday mornings at 10.  She is also the host of Iowa Ingredient, seen on Iowa Public Television and the author of the children's book "Our Walk in the Woods," published in 2008.  She lives outside of Iowa City with her husband, two kids and many pets.
GILLIAMESQUE: A Pre-posthumous Memoir is on sale at the Iowa Hawk Shop, on the Ground Floor of the IMU. 
Lecture supported by FilmScene, the Obermann Center, and the Bijou Theater.